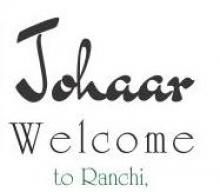 The culturally vibrant and scenically beautiful capital of Jharkhand. Its people are simple-hearted, caring and affectionate. Jharkhandis worship nature.
Ranchi is graced with nature's bountiful blessings of waterfalls, forests and wild life. It is a seat of learning, having the best of all : from elementary education to secondary education to the most prestigious and accomplished Engineering, Management, Medical and Law Schools of the country. It has a cosmopolitan population and culture. It can safely boast of the highest density of engineers in the country.
At the time of the Congress, the weather of your host city shall be unmatched. Winter shall be preparing to bid farewell, the days should be sunny yet very pleasant, with temperature achieving a peak of 24C. Nights shall have a pinch of chill, with the temperatures dipping upto 12C. Read more ....