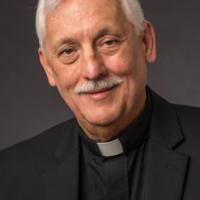 Father Arturo Sosa, S.J. joined WUJA 2017 via live teleconference on Thursday, June 29 at 2 pm.
is the thirty-first and present Superior General of the Society of Jesus, the largest male religious institute in the Roman Catholic Church. As a Venezuelan, he was the first Latin American person to lead the Society of Jesus. He was elected Superior General by the Society's 36th General Congregation on 14 October 2016
Rev. Gregory J. Boyle, S.J.


Fr. Greg Boyle is the founder and executive director of Homeboy Industries. From 1986 to 1992, Boyle was pastor of Dolores Mission Church in Los Angeles, at the time the poorest Catholic parish in the city, located near two large public housing proects and the territories of numerous gangs. In the wake of the 1992 Los Angeles riots, he and his community launched their first social enterprise business, Homeboy Bakery. In the ensuing years, the success of the bakery created the groundwork for additional social enterprise businesses that evolved into an independent nonprofit organization, Homeboy Industries. Today, Homeboy Industries employs and trains former gang members in a range of social enterprises, as well as provides critical services to over 10,000 men and women who walk through its doors every year seeking a better life. In May, Boyle will receive the University of Notre Dame's 2017 Laetare Medal — the oldest and most prestigious honor given to American Catholics.  A month later, he will be a keynote speaker at the WUJA 2017 Congress at
Rev. Timothy P. Kesicki, S.J.
Father Timothy P. Kesicki, SJ, is the President of the Jesuit Conference of Canada and the United States. Headquartered in Washington, D.C., the Jesuit Conference promotes common goals and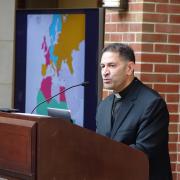 oversees international projects for the Society of Jesus. As Conference President, Fr. Kesicki works with the Jesuit Provincials of the United States and Canada in implementing programs, represents the Conference internationally and serves as the religious superior of the Boston College School of Theology and Ministry and the Jesuit School of Theology of Santa Clara University in Berkeley, California. He serves on the boards of Jesuit Refugee Service/USA and America Magazine.
Prior to leading the Jesuit Conference, Fr. Kesicki served from 2008 through 2014 as the Provincial of the Chicago-Detroit Province of the Society of Jesus.
A frequent contributor to CNN and MSNBC, Fr. Kesicki hails from Erie, Pennsylvania, where he attended local Catholic schools before earning a bachelor's degree in political science from John Carroll University in Ohio.